Scenic City Women's Network
Post Office Box 3148
Chattanooga, TN 37404
Office 423 698 6262
2015 Praise Breakfast
Chattanooga Convention Center
Feburary Marketplace Luncheon
February 26th- Cancelled
March 26, 2015 - Marketplace Luncheon
Noon - 1 pm
Please RSVP today to join us for this luncheon.
Reservation Deadline:
TUESDAY, March 24th at NOON
Mountain City Club
729 Chestnut Street, Chattanooga, TN 37402
(free parking)
featuring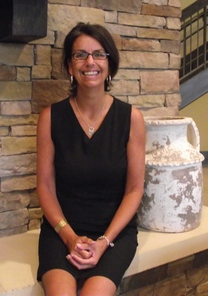 Bekita Heath
Director of Women's Ministry
Silverdale Baptist Church
Topic: THINK
Take every thought captive making it obedient to Christ.
Bekita Heath has a passion for leading women into God's Word. 'Preserving families through discipling women' has been her motto for 20 years.
She is the Director of Women's Ministry at Silverdale Baptist Church.
From Tennessee to Georgia, Alabama, Indiana, Mississippi and as far as Southeast Asia, and Africa, Bekita's heart is to encourage women to look into God's Book and 'hear' Him.
She has also served on the school board of Silverdale Academy and shared responsibilities in leading the women of Silverdale for 18 years.
Bekita resides in Ooltewah. She has been married to her husband Bo for 30 years and they have 5 children and 3 grandchildren.
Make reservation:
Please include a daytime phone number when making a reservation.
This e-mail address is being protected from spambots. You need JavaScript enabled to view it
or
$20.00
$15.00
Non-profit rate
(paid employee of a 501c3 organization)
We have a vegetarian meal available upon request.
You must request this option when you submit your RSVP.
2015 Upcoming Events:
March 26th
Bekita Heath
Women's Ministry Director

Silverdale Baptist Church

April 23rd
Pat Merrell, Risk
Adjustment Medical
Informatics Manager
Blue Cross Blue Advantage
May 28th
Dr. Susan Raschal
Covenant Allergy
and Asthma Care
June 25th
Praise Breakfast
Babbie Mason
July
Summer Break
August 27th
Rae Bond,
Executive Director
Hamilton County Medical
Society and Foundation
September 24th
Bernie Miller
Pastor
New Covenant Fellowship
October 22nd
Nita Tin

Practice Administrator & Co-Founder of
Tin Laser Vision Center & the Aesthetic & Wellness Spa
November
Thanksgiving
December 10th
Nell Mohney
Author and Speaker
Engage in SCWN to Ignite Chattanooga
Many of us are juggling so many balls and trying to balance work and life. While we want to keep our faith at the center of our lives, we sometimes get too busy to take a break and grow in the knowledge and truth of Christ.
As a busy working mom, I understand how hard it is to break away and invest in my own growth. Almost 5 years ago, I discovered Scenic City Women's Network and it seemed that God almost multiplied my time that was invested when I joined other faithful working women in coming together to be equipped, energized and encouraged.
No matter what season of life you're in, God can and will use the offering of your time and resources for His glory. We hope that you will choose this year to join us in igniting his land as we work for His Kingdom.
Here's a glance at the heart of Scenic City Women's Network. We'd love to have you attend our monthly luncheon, join or start a workplace Bible study, and be refreshed by our monthly newsletter. Also, in the near future, we hope to offer opportunities to be involved in new programs modeled after Titus 2 that encourage the transfer of wisdom to equip the younger generation. Stay tuned! This e-mail address is being protected from spambots. You need JavaScript enabled to view it
If you have other ideas about what Christian Working Women need, we'd love to hear them. Contact This e-mail address is being protected from spambots. You need JavaScript enabled to view it to get involved.
Scenic City Women's Network invites you to celebrate 20 years in ministry at our Annual Praise Breakfast, featuring internationally-known author, teacher and broadcaster Kay Arthur. Praise music will be provided by Deborah Gunn along with Jada Daves and her daughters. Scenic City Women's Network founders will attend as guests of honor & will be recognized for their faithful work in building SCWN. This event will take place on Thursday, June 26, 2014 from 7:00 AM to 9:00 AM at the Chattanooga Convention Center. The Praise Breakfast is open to the public, and both men and women are encouraged to attend. Tickets are $25 each, or table sponsorships for $225 including priority seating and mention in the program. Register online, by contact us at 423-698-6262 or mailing your reservation including your reservation to PO Box 3148 Chattanooga, TN 37404.
Co-founding Precept Ministries International in the 1970s, with her husband Kay Arthur has vast experience as an entrepreneur in ministry with accolades for her solid Bible teaching and practical wisdom. Today, Precept Ministry International reaches around the world into 149 countries with studies in 69 languages ministering to adults and children. Through her daily television, radio and online program Precepts for Life, Kay has an audience of over 75 million households around the world, encouraged & empowered to grow in God's Word. In addition to her teaching and broadcasting ministries, Kay Arthur has written over 100 books and Bible studies with over ten million in print and has received the Gold Medallion Award. She has teamed up with other leading ladies of faith to produce studies for women including Faithful, Abundant, True and Annointed, Transformed, Redeemed: A Study of David. studies co-authored with Beth Moore & Priscilla Shirer at the Deeper Still Conference, Influence: Living and Sharing a Life of Wisdom with Jan Silvious & Pam Gillaspie. Visit her ministry website at precept.org to learn more about Kay.
"We are blessed to have Kay Arthur as this year's speaker," states Sally Worland, Interim Director of Scenic City Women's Network. "As a ministry pioneer, she has boldly lead her organization for over four decades & she doesn't plan to stop spreading JOY! She will speak on the importance of being equipped to disciple and mentor others in order to fulfill God's calling in our lives."
Founded in 1994, Scenic City Women's Network is a ministry designed to encourage, equip and energize today's Christian working women to reflect Jesus Christ in their world. The organization's vision is to fulfill Christ's mission by encouraging women with a sense of belonging to God and each other; equipping women to develop spiritual maturity and to become all they are to be in Christ and energizing women to bless others with the love, grace and truth of Jesus Christ. Scenic City Women's Network is a 501c3 nonprofit organization and is financially supported by the faithful giving of those who are committed to this ministry. All donations are tax deductible. Scenic City Women's Network offers monthly luncheons, weekly Meditations, prayer ministry, Market Place Bible Studies, networking opportunities and other special events. The Praise Breakfast is the primary fundraising event for the organization.
Support the Ministry of SCWN by becoming a sponsor, hosting a table, or attending. This event is open to the community.
Thanks to our sponsors!
2014 Table Hosts & Sponsors
Sign Up for our Newsletter
<<

Start

<

Prev

1

2 Next > End >>


Page 1 of 2