Scenic City Women's Network
Post Office Box 3148
Chattanooga, TN 37404
Office 423 698 6262
August Marketplace Luncheon
Thursday, August 25th, 2016
11:30 - Noon Networking
Noon - 1:00 Lunch
featuring
Dr. Jada Daves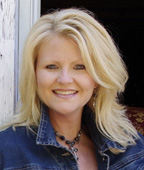 Jada has a passion for ministry and has utilized her many God-given talents through missionary work in several countries, teaching all ages of children and adults in the local church, writing feature articles for Christian publications, conducting a variety of Bible studies, and leading conferences for women, youth, married couples, and families.
Dr. Daves earned her doctorate from Vanderbilt University in Human Resource Development and has twenty-four years experience in training and education. She is the founder and president of Positive Results, a motivational speaking, training and program development firm. She is also an author, former talk radio host, songwriter, and has most recently launched an entertainment company that focuses on family-centered programs for television.
Jada has been married to Kevin for 22 years and is the mother of five children ages six to fourteen.
Reservation Deadline:
TUESDAY, August 23th at NOON
To make reservations:
This e-mail address is being protected from spambots. You need JavaScript enabled to view it or 423.698.6262
Mountain City Club
729 Chestnut Street, Chattanooga, TN 37402
Please note: Parking may not be available in the MCC parking lot. If directed by signage to park elsewhere, other parking options include Republic parking (approx. $4) and/or street metered parking on Pine, Chestnut, Broad, & 8th.
$20.00 Luncheon cost
$15.00 (Non-profit rate--for paid employee of a 501c3 organization)
Menu: Wild Green Club Salad, Beef Tips Burgundy, Rice, Green Beans or Steamed Broccoli, Rolls, Banana Pudding & Hummingbird Cake, Iced Tea & Coffee
2016 Upcoming Events:



Webinar
September 8
7 PM
Time Management

If interested please call 423-698-6262
or email This e-mail address is being protected from spambots. You need JavaScript enabled to view it
__________________________
MARKETPLACE BIBLE STUDIES
Classes are open to all women and will be held
once per week at lunchtime.
We are in the process of recruiting teachers and
businesses that would  be willing to allow
us to come in and teach a Bible study class.
If you would be willing to serve in this way, please contact:
Renee Nail at 698-6262 or e-mail This e-mail address is being protected from spambots. You need JavaScript enabled to view it
******************************
Monday's 11:30 am-12:30 pm
Beginning April 4-Janice Meissner--423-242-5514--Wally's East Ridge-
The 7 Experiment Staging Your Own Mutiny Against Excess
Tuesday's 12-1
-Kathryn Geddie--TVA
Resuming in the fall
-----------
1, 2, & 3rd Tuesdays 12:10-12:50 p.m.
Rosalyn Hickman--Titus 2--AIM Center Downtown
----------
(3rd Tuesday of the month) 4-5 p.m.
Flo Samuels--Lee Hwy/Hickory Valley Retirement Center
__________
Call 698-6262 or email This e-mail address is being protected from spambots. You need JavaScript enabled to view it   to join a Bible study today!
_______________________________________
Job Openings
Customer Service Representative position at Precept Ministries International is a great opportunity to be part of an organization whose mission is to establish people in God's Word through Inductive Bible Study. We are currently seeking the right individual for this position. Please join us in praying for God's guidance and discernment in the selection process. If you or someone you would refer is interested in this position, please carefully read the job description to understand the necessary qualifications.
For job application information, please contact:
Jan Jeter (HR Director) -  This e-mail address is being protected from spambots. You need JavaScript enabled to view it | phone: 423-296-8583
Posted 5/13/2016